Artificial Broiler Feeding Chicken Ten Methods
Insect mites are rich in nutrients and are a high-quality, high-protein animal feed. According to data analysis, insects contain up to 62% protein. Adopting artificial brooding to feed chickens is a good way to solve the animal protein feed for chickens. This method can be based on materials, simple and easy, a short production cycle, a wide range of raw materials. Now 10 artificial brooding methods are described below for reference.
1. Chicken manure. 1 The chicken manure was dried and minced, mixed with a small amount of rice bran and wheat bran, and then mixed well with the thin clay and piled, covered with straw or weeds. The top of the pile is made into a concave shape, and the sewage is poured once a day - two times. About half a month later, a large amount of bugs can appear, and then the chickens are driven to feed. After the worms have been eaten, the piles are piled up and, after a few days, the insects feed the chickens. In this way, each pile can be wormed many times. 2 Mix the fermented chicken manure with brewer's grains or soy sauce gruel by 4:1 and spread flat on the floor. The thickness should not exceed 17 cm, and the moisture content should be about 70%. Place some rotten leaves and stinky rotten shrimps on top. Inviting flies to lay eggs can produce many bugs within a few days and then drive the birds to feed.
2. Cow manure. 1 Dry and crush the cow dung, mix it with a small amount of rice bran and bran, mix it with thin mud, and pile it into a round heap with a diameter of 100 cm--170 cm and a height of 100 cm. Cover it with straw or grass. Water 2 times - 3 times to keep the inside of the heap semi-dry. After 15 days or so, a large number of insects can be born, open the grass curtains, and drive chickens to feed. After the worms have been eaten, cow dung is piled up again. After 2 days - 3 days, many worms will be bred and chickens will be fed. 2 Dry the cow dries to a half dry state, mix a small amount of weeds, chicken feathers and lees, mix it with warm water into a paste, and pile it into a rectangle. The surface of the heap is covered with a thin layer of mud, and the top is covered with a layer of straw or wheat straw. After about 15 days, a large amount of insects can be produced in the heap. At this time, the worms piled up and drive the birds to feed. After the worms were eaten, raw materials were added to continue feeding the chickens.
3. Human dung breeding. Dig a 17-cm deep earth pit, lay a layer of straw at the bottom, put the manure on the straw, and cover the straw on the faeces. After 7 days, the insects can be bred, the grass curtains uncovered, and the chickens can be eaten. After the worms have been eaten, human excrement is put in the pits, covered with straw curtains, and the larvae are fed to the chickens.
4. Straw bred. The rice straw is chopped into 3 cm - 7 cm long pieces of straw, boiled for 1 hour - 2 hours, buried in a pit of 100 cm in length, 67 cm in width, and 33 cm in depth, and covered with 6 cm - - 7cm of sludge, then sealed with mud. Watered daily to keep it moist, insects can be born within 8 days - 10 days. Open the grass and drive the chicken free for food. One such pit, a worm bug, can be eaten by 10 chicks for 2 days - 3 days. This method can determine the number of digging pits based on the number of chickens. After the insects were eaten, they were covered with sludge to continue the breeding and feeding the chickens.
5. Leaves, fresh grass breeding method. This method uses fresh grass or leaves 80%, rice bran 20%, mix well, and add a small amount of water cooked, into the tile or pool, after 5 days - 7 days, will be able to breed a large number of insects, drive Chicken feeds.
6. Pine needles. Dig a deep 70 cm - 100 cm, long, wide open earth pit, put 30 cm - 50 cm thick pine needles, pour in the right amount of Taomi Shui, then cover with 30 cm thick soil, by 7 After a few days, a large number of insects can be born and digging the ground to drive chickens for food. After the worms have been eaten, they are filled with pine needles to continue feeding the chickens.
7. Bean cake breeding method. Mix a few bean cakes with bean curd residue and ferment it. Mix it with cereals and leaves and place it in a 7 cm to -10 cm deep pit. Cover it with a thin layer of mud and cover it with grass. After 6 days - 7 Days later, many insects can be born, and then drive chickens.
8. Tofu residue insecticide. Place 1 kg - 1.5 kg of bean curd residue directly into a water tank, add 1 meter of Taomi water or rice water, and cover the cylinder head for 1 day - 2 days. After 5 days - 7 days, you can Bring worms out, remove the worms and feed them. After the insects have finished eating, add some rubbish residue and continue feeding the chickens. If the larvae are broiled in 6 cylinders, they can be used for 50 - 60 chickens.
9. Soybean, peanut pie bred. Soybean 0.6 kg, peanut cake 0.5 kg, pig blood 1 kg - 1.5 kg, the three were mixed, sealed in a water tank, at 25 °C or so conditions, after 4 days - 5 days The insects began to appear, and the amount of insects increased day by day for 50 broilers to eat. This insect is large, rich in protein and vitamins, rich in nutrients, easily digested and absorbed by chickens, the effect is close to high-quality fish meal. According to experiments, the body weight of broilers can reach 2 kg in 50 days.
10. Distillers grains, bran bred. Choose a wet place, according to the amount of material, dig a deep about 30 centimeters of earth pits, spread a layer of straw on the bottom of the pit, and then make straw or straw, corn stalk made of 5 cm - 6 cm long , And add weeds, then mixed with bran, distiller's grains, watering and mix well, placed in the tank, and finally covered with soil. At temperatures above 30°C, insects can be fed to chickens in about 15 days.
In the above ten methods of breeding insects, except for a small amount of water, the larvae generally maintain a semi-dry and semi-humid state, but they must not be too dry or wet so as not to affect the effect of breeding insects.
Mobile Type Halogen Operating Light
Halogen reflective Mobile Type Operating Light is widely used in various operation lighting occasions in hospital and clinics.
Full close streamline lamp-body design of the Halogen Shadowless Lamp completely meets the demand of the sterilization and high standard of laminar flow purification in operation room.
Adopting more than 5280 slices of reflection mirror, guaranteeing 1200 mm lighting depth.
Lighting color of the Halogen Surgery Light is close to natural sunlight and helps the doctor to operate surger clearly and accurately.
The back-up bulb will start work within 0.2 seconds automatically in case the main battery is dead, ensuring the continuation of surgical operation. There's failure indication in the handle control panel to recommend the bulb to be changed after operation.
The detachable handle jacket can be used for high temperature (≤134℃) sterilized.
Digital-control circuit offers many functions:10 segment brightness selection, stepless lighting regulation, brightness memory, low voltage start-up and power on self test etc.
Life-span of OSRAM halogen bulb is up to 1500 hours. The bulbs can be changed easily.
High thermostability Germany ORSAM lamp socket.
Balance arm can be optional Germany imported or domestic.
Mould Die-casting Eight edge type Revolving arm.
Product Images: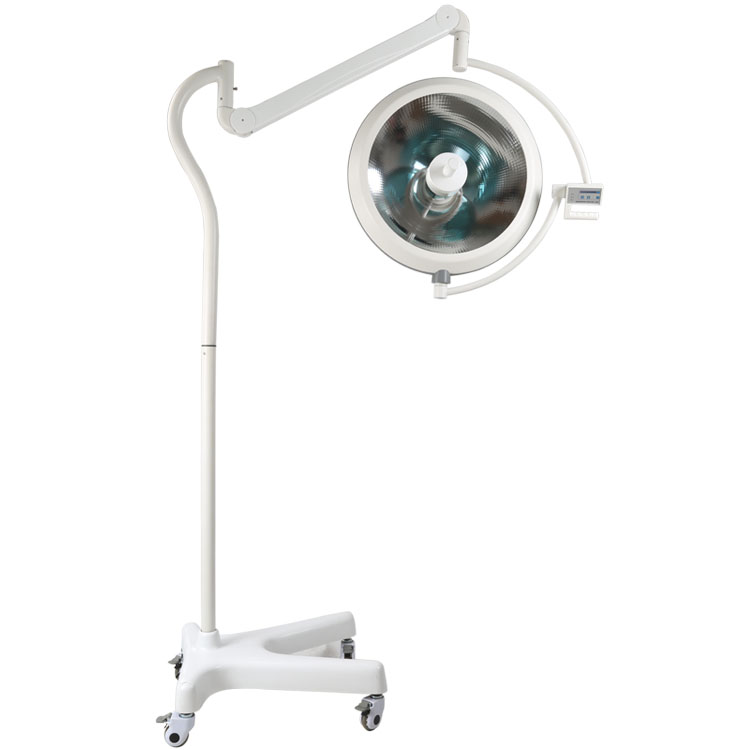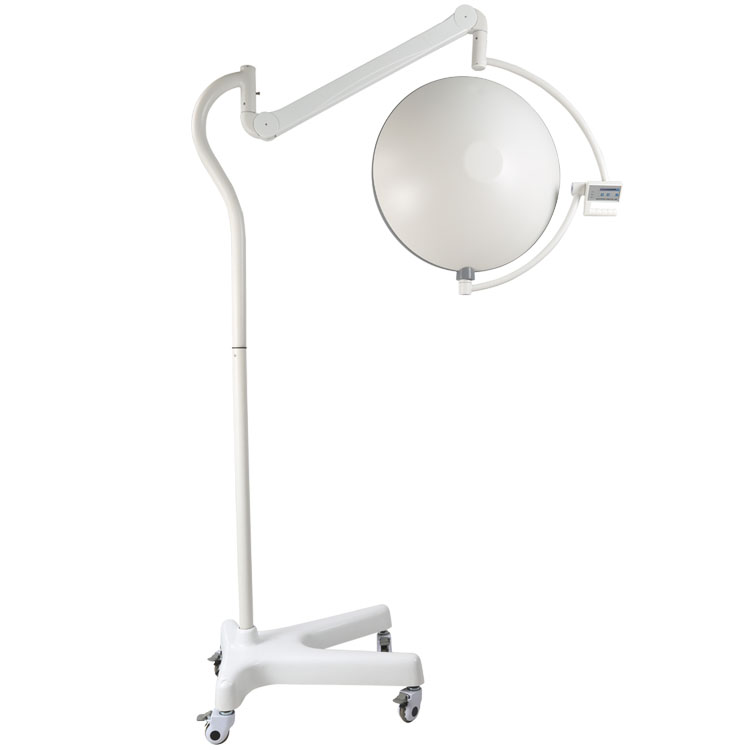 Types of the lamp domes have 500mm diameter dome and 700mm diameter dome for Choice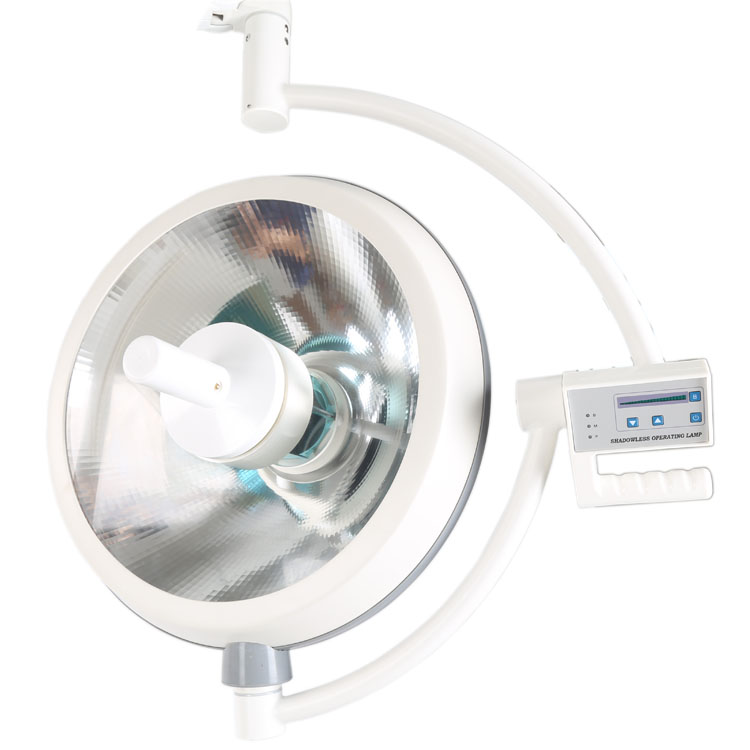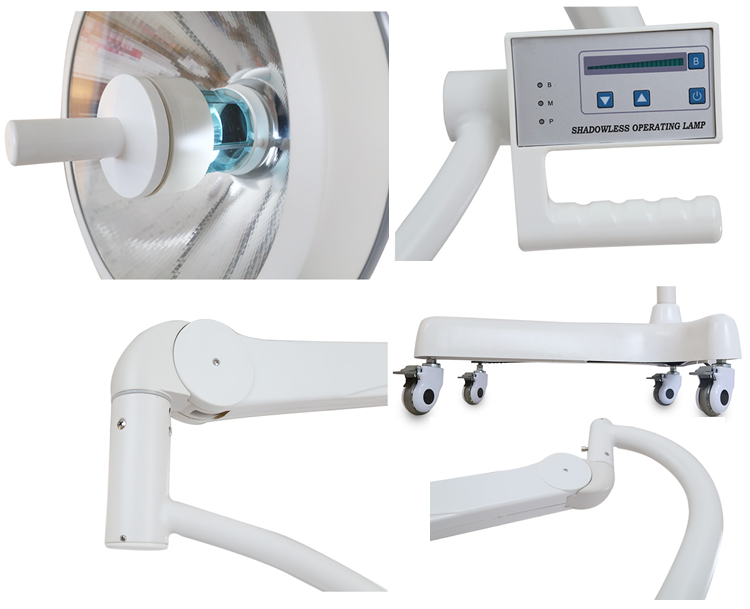 Certificates:
Crtificates of CE, ISO9001, ISO13485, CFDA are approved.

Our company

Shangdong province is the main machinery production base in China.
KANGERJIAN Medical Technology Co., Ltd. is a group of senior lighting design expert and machinery manufacturing expert company with 20years experience and factory locating in the east city--the hometown of confucius--Qufu in Shandong province, China.
The Company has passed the ISO:9001:2008 quality system certification, ISO13485:2003 quality system certification, CE certification and CFDA certification, so that the enterprise management standards and product quality is relatively connected to expand the international market for enterprises to lay the foundation.
Our main products: Operation Theatre Lights , Operating Room Lights , Double Dome Halogen Operating Light, Single Dome Halogen Operating Light, LED Operating Light , Surgical Operating LED Light , Mobile Type Operating Light, Gynecology Examination Tables , Obstetric Delivery Bed , Electrical Gynecological Table , Obstetric Delivery Table , Delivery Examination Table , Electric Hydraulic Operating Table, Electric Medical Operating Table , Manual Electric Operating Table , Surgical Table , Operating Table , Operating Theatre Pendants , icu tower crane in ICU room, LED Viewbox etc. professional medical equipment.
The quality of casting by me, the market led by me! Excellent from professional, KANGERJIAN people lead the new trend of medical equipment.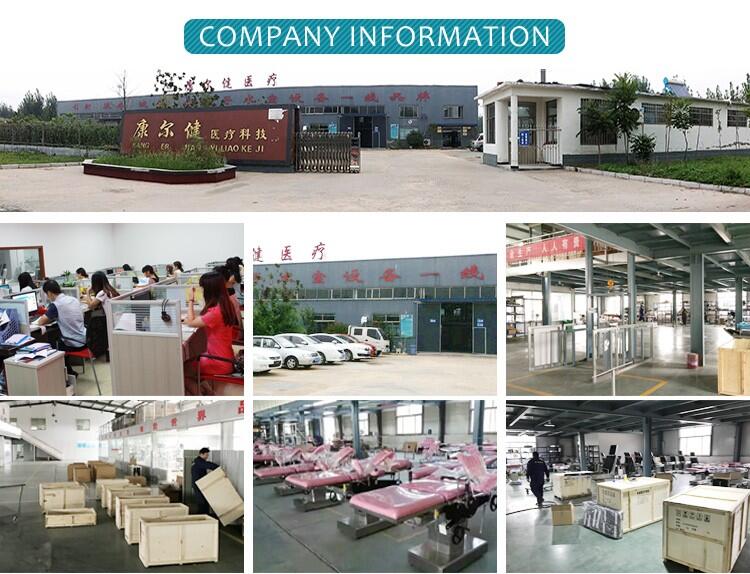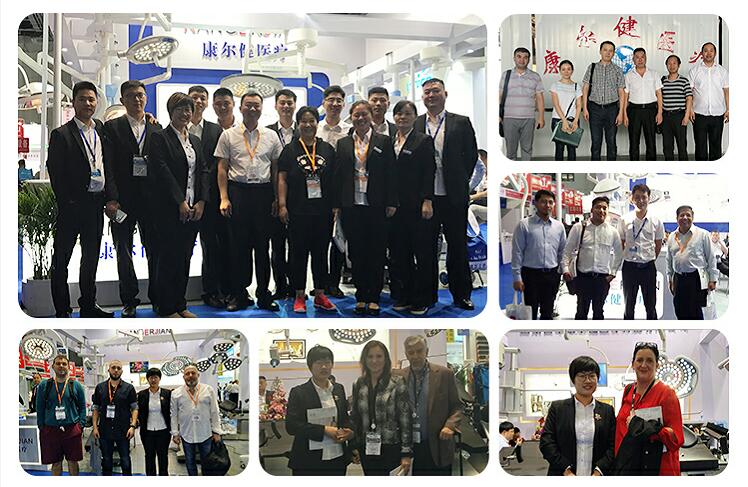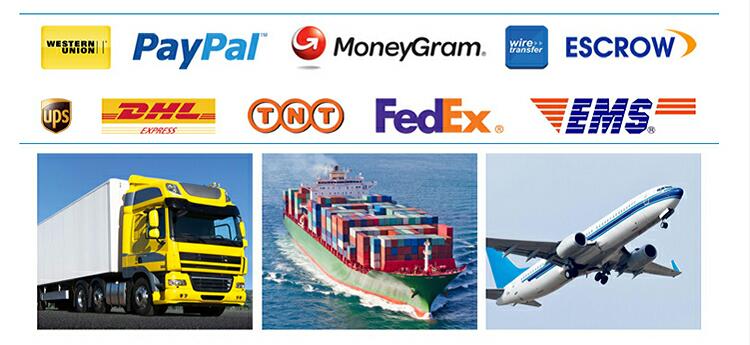 Mobile Type Halogen Operating Light
Mobile Type Halogen Operating Light,Mobile Operating Lamp,Halogen Operation Lamp,Halogen Clinics Operation Lighting
Shandong Kang'erjian Medical Technology Ltd. , https://www.operatingtable.nl