China-Effective-IPL-Shr-Permanent-Super-Hair-Removal
SHR works by gradually heating the dermis to a temperature that effectively damages the hair follicles and prevents re-growth, while avoiding injury to the surrounding tissue. A high repetition rate of short pulses are delivered deep into the dermis, achieving high average power and therapeutically effective heat build-up, with virtually no pain.
The sweeping technique of moving the applicator repeatedly over the treatment area ensures full coverage while ICE tech cools the skin surface- preventing superficial burns and allowing for virtually pain-free, yet highly effective hair removal.


Virtually Painless
SHR is the only clinically proven method of laser hair removal that is virtually painless. The unique heating and energy delivery method effectively damages the hair follicle and prevents re-growth, while preventing injury to the surrounding tissue. At the same time, ICEâ"¢ tech cools the skin surface, preventing superficial burns and the sensation of pain.
Proven Safety Record
SHR has been proven in multiple clinical studies as the safest method of laser hair removal for all skin types, including dark skin whereby melanin is exponentially more sensitive to the heat used in laser treatment.
Hair follicles are damaged not by a single pulse of high energy, but by repetitive short energy pulses. These pulses minimize the risk of burning to the skin, as it is the heat build-up which raises the temperature of the dermis to the level needed for preventing hair growth.All Skin Types
Rather than exposing the hair follicle to a single high energy pulse which can cause trauma to skin with a high melanin count, SHR gradually heats the skin until the required heat energy is delivered to the hair follicle. This makes SHR the safest laser hair removal option, including for dark skinned patients.Tanned Skin
SHR affects the melanin of the skin using a unique method, allowing the procedure to be performed anytime of the year as well as on tanned skin. Furthermore, sun exposure is less traumatic to the skin following SHR treatment.Full Coverage Rate
During SHR treatment, energy is applied over a large grid- not just the region of the hair follicle. The In-Motionâ"¢ technique collectively heats up and damages the hair follicles within the grid, ensuring full coverage and dramatically improving treatment results.
Advantage
Fast mode: 1,000,000 shots/ Traditional mode:300,000 shots
Super Semiconductor Cooling Technology
Self-checking Technology
The corresponding item and parameters are able to be selected according to the gender difference
10.4 -inch large color touchable LCD screen which can be revolved from 0-90 degree
Super Water Circulation system & High Efficiency Cooling System
High-speed Charging Technology
High Optical Energy Output Technology
Optical Energy Output Calibration Technology 
Unique & high-end design of the case

Specifications
Display Screen: 10.4 -inch color touchable LCD screen
Light Source: Imported xenon lamp (with 8-times atmospheric pressure)
Spot Size : 15mm×15mm(HR),15mm×50mm(SR)10mm×40mm(optional)       
Spectral Range: 420nm-1200nm /490nm-1200nm/ 530nm-1200nm/
  560nm-1200nm / 610nm-1200nm / 690nm-1200nm
Operation Mode: Fast Mode/Traditional Mode
Optical Transmission: Sapphire
Energy Density: Maximum 50J/cm2
Frequency of SHR Mode: 1Hz to 10Hz
Input Power: 2000VA
Pulse Number: 1-4
Pulse Width: 0-10ms
Pulse Interval: 0-100ms
Size: 60cm*55cm*115cm
Net Weight: 50kg

Application
Super Hair Removal / Super Skin Rejuvenation / Skin Whitening
/ Vascular Removal /Acne Removal/ Pigmentation Removal/tattoo removal 

 
Garlic has always been treated as a natural antiseptic since ancient times, saying that "natural antibiotics".
Garlic as a condiment, widely used in cooking, food processing field .Shandong Province is the famous area of producing planting garlic,The garlic in here has full grain, and high garlic allicin composition .So it is welcomed by consumers around the word.
Garlic divide into 4L (diameter greater than 6.5cm), 3L (diameter 6.0CM), 2L (diameter 5.5cm) and Other specifications according to its diameter,The packing method is that packed in weight ( 1kg/bag), or packed by the number (3 per bag)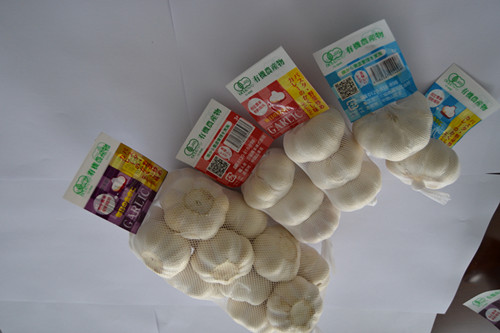 ...

Fresh Garlic, Eating Fresh Garlic, Fresh Peeled Garlic
Weifang Wangyuan Food Co., Ltd , http://www.wangyuanfoods.com