Effective Multifunctional Shr IPL RF Elight Laser Beauty Salon Equipment
Specification:
CE1023, ISO13485, Beauty CE
Effective Multifunctional Shr IPL RF Elight Laser Beauty Salon Equipment
Applications of e-light
Ipl Hair Removal
machine:
*Skin care and rejuvenation
*
Permanent Hair Removal
*Vascualr treatment
*Dispel epidermal pigmentation
*Dispel the spots and freckles
*Acne removal
*Skin lifting
Technical Specifications:
1) Wavelength:
420/510/560/610/640~1200nm (Standard)
690~950nm (SHR mode)
2) Hand-piece qty: 1 piece
3) Spot size: 15*50mm
4) IPL light Energy: 10~60J/cm2
5) Pulse Duration: 2~20ms
6) Pulse Sequence: 1~6 pulses
7) Delay time: 5~50ms
8) Intergrated skin cooling: -4º C~0º C
9) Cooling system: Air & Close Water Circulation & treatment head with semiconductor cooling
10) Prepay Light Shots: Selectable and Management by IC card function built in
11) Operation interface: 8.0" True color touch screen TFT LCD, have both professional mode and simple mode.
12) Drive Power: 2400W
13) Power supply: 100/110V, 50~60Hz OR 230~260V, 50~60Hz
14) Optional Item: Stand with turning wheel & handle
15) Dimension: 62cm*37cm*41cm(L*W*H)
16) Weight: 30kgs
17) Support 11 languages (English, Italian, German, France, Spanish, Polish, Greek, Portuguese, Russia, Turkish)
Company Advantages:
A. Scale
Our company is one of the leading manufacturers in China, instead of trading company, So our price is competitive. And also Factory could offer technology upgrade but trading company could not do it as they dont have engineers.
B. Certificate 
Our company have passed ISO 13485 system. Very few factories have passed it, as ISO 13485 is an international approval for confirming the Quality&Management system for Medical manufacturer. Some may pass ISO 9000 or 9001, as its easy to pass and only for common factories instead of medical factories.
Without ISO 13485, the environement and quality of these factories would be not regconized by developed countries.
C. Our equipment have got CE 1023 medical approval. Pls be noted its a medical approval, not common CE approval. Very few factoriess equipment have got CE 1023 medical approval, as CE 1023 need more strict test and very hard to pass.
With other common CE approval, you could only sell equipments to beauty salon in Europe.
With our CE 1023 approval, you could not only sell the equipments to beauty salon, but also to hospital and clinics in Europe.
D. ODM/OEM Free on design  .
We're one of the most leading manufacturers in China and could offer OEM/ODM without any design fee.
E. after-sales 
We could offer 1~2 year warranty for parts except consumable one.
We're one of the limited companies in China who have the ability to dispatch our engineers to do after-service in customers' area;
F. Free-training is offered to our customers.
When you buy our products, you should be after trained to use the product for the treatment. We have user manual, DVD and online service to teach you how to use the machine.
G Taiwan Team and American technology:
The consistently upmost quality of our products are based on advanced American technology, excellent R&D teams from Taiwan and Mainland China, comprehensive QM complied with ISO 13485 and 93/42/EEC standards.
Shipping method:
This unit will be shipped from the manufacturer warehouse overseas.
1).Ship by Express to door needs 4-5days. (DHL.TNT.UPS.FEDEX.EMS)
2).Ship by Normal air to airport needs 5-7days.
3). Sea may take around 1 month
 
Best Regards,
Angelina Lin
( Export Department )
==============================================
Shanghai APOLO MEDICAL TECHNOLOGY Co., Ltd
Tel:+86-21-34622842 ext.8039
Fax:+86-21-34622840
Cell:15821109200
Website:www.med-apolo.com / www.apolo-laser.com
Effective Multifunctional Shr IPL RF Elight Laser Beauty Salon Equipment
Lasylaser Best Seller for Beauty salon IPL RF Laser Multifuction Beauty Machine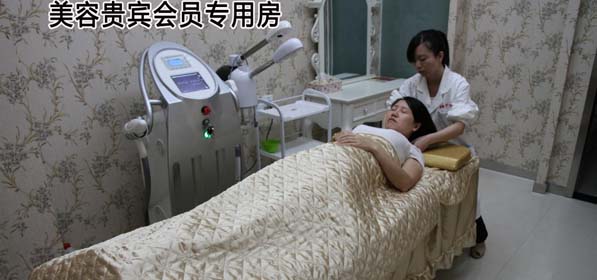 Application of IPL+RF+Laser+E-light beauty equipment:
1. Permanent Hair Removal by E-light(IPL+RF) technology
2, All kinds of spots removal, freckle removal, pigment removal
3. Skin lifting, skin tightening, skin rejuvenation, skin whitening, wrinkle removal, reshape facial outlines, contract large pores, rebuild body figure
4. Acne treatment, Angiotelectas treatment
5. All colors of Tattoo Removal, eyebrow line, lip line pigments removal
6. Weight loss, breast enlarging.
Such as IPL Machine .

Features of IPL+RF+Laser+E-light medical machine:
1. A good combination of five advanced technologies: IPL+E-lightl+ Bi-polar RF pigment removal+ Laser Tattoo Removal +Soft Skin Black Moppet, it is the KING of all the beauty machines, which could solve nearly all the skin problems.
2. Double operation screen: 8.4 inch TFT True colorful touch screen+5.1'' LCD screen, which could work together, easy to operate.
3. Fashionable style, very popular to customers, easy to get the invest back.
4. CPC connector of instant plug and play, very easy to install and operate.
5. Modular Design of inner structure, which makes it work more stable.

Multifunction ( IPL + RF + Laser )
IPL Rf Laser Beauty Machine, IPL Rf Laser Beauty Salon Equipment, E-light IPL Rf Laser Spa Equipment, Multifunctional Beauty Salon Equipment E-light IPL Rf Laser,IPL Machine
Zhejiang Lasy Science and Technology Co.,Ltd. , http://www.lasylaseripl.com