Huaxi Hospital is the first patient to implant zui new wireless device to prevent sudden cardiac death
Zhongxin.com, Chengdu, November 17 (Reporter Yang Jie) West China Hospital of Sichuan University recently successfully placed Zui's advanced implantable biventricular pacing defibrillator Concerto for three patients with severe chronic heart failure. This is the first time in China. The implantation of this instrument with infinite shaking function and treatment of severe heart failure marks that Huaxi Hospital has made significant progress in the treatment of chronic heart failure, and is at the domestic level.
"If Hou Yuewen, Liu Deyi and other performing stars have previously implanted such instruments, there may be no tragedy. Although there is no guarantee that they will not die, I believe that their chances of returning to life will be greatly enhanced." Director of Department of Cardiology, West China Hospital Professor Huang Dejia stated this at the press conference on the afternoon of the 17th.
Sudden cardiac death refers to the rapid death of a patient caused by a sudden arrhythmia in the case of a basically stable condition, and is currently the *big killer threatening human health. According to statistics, more than 500,000 people die of sudden cardiac death each year in China, and at least 1480 people die of sudden cardiac death every day.
Professor Huang Dejia pointed out that chronic heart failure seriously affects patients' lives and threatens patients' lives. In the past 20 years, significant progress has been made in drug treatment, but the prognosis is still not satisfactory. In the non-pharmacological treatment, including the double-ventricular pacemaker to correct heart failure, the cardioverter defibrillator to prevent sudden cardiac death, and the presence of a biventricular pacing defibrillator with both functions, the heart is significantly relieved. Symptoms of aging, delaying the progression of heart failure, improving quality of life, and reducing mortality.
The three patients who received the Medtronic Concerto biventricular pacing defibrillator at Huaxi Hospital showed significant heart enlargement, poor cardiac systolic function, severe symptoms, frequent hospitalization, and dysfunction of cardiac contraction. Experts said that the instrument has all the advantages of the previous dual ventricular pacing defibrillator, can relieve heart failure symptoms, prevent sudden death, and has heart failure monitoring and wireless telemetry. However, the reporter learned that the price of the instrument is quite expensive, and each unit is about 220,000 yuan.
At the meeting, Professor Huang Dejia introduced the serious situation of sudden cardiac death and called for scientific prevention and treatment for high-risk groups.
Lycium Chinese is from Goji Berry or wolfberry harvested, which is used in traditional Chinese medicine for the treatment of nightsweats, pneumonia, cough, hematemesis, inflammation, and diabetes mellitus.

Goji berry's usages:
Goji berry can be made to goji berry tea, goji snack, lycium chinese porriage, or cooking and so on, you can use as you like.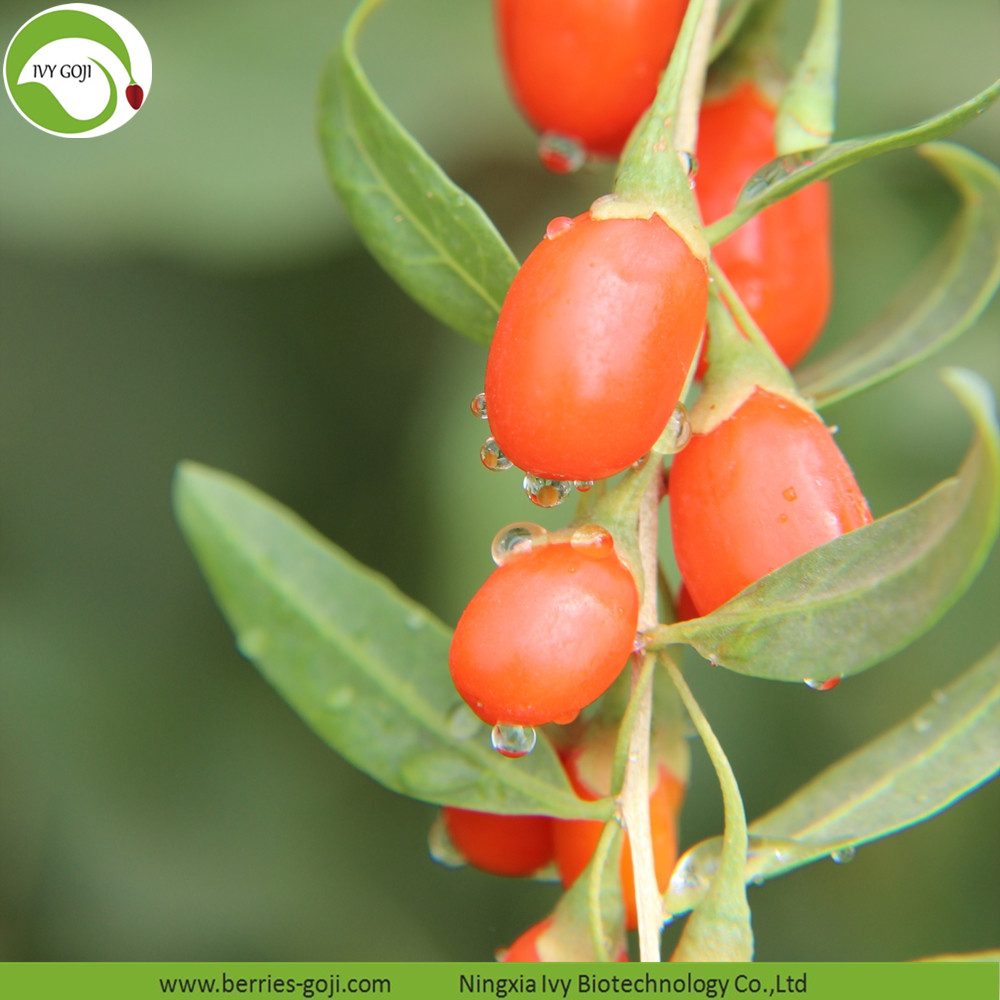 Lycium Chinese
Lycium Chinese,Herbal Goji Berry,Nutrition Goji Berry,Lycium Barbarum
NINGXIA IVY BIOTECHNOLOGY CO.,LTD , https://www.berries-goji.com