Jinbao Dry Sausage Fermenting Bed Exhibiting at the Tenth China Animal Husbandry Exhibition
The 10th China Animal Husbandry Exhibition will be held on May 18-20, 2012 at the Nanjing Expo Center. Beijing Huaxia Kangyuan Science and Technology Co., Ltd. will lead experts and sales team to Nanjing to exhibit at the show the company's core research and development products - Jinbao dry sprinkler fermentation bed, feed fermentation agent, microbial fertilizer, fertilizer fermentation agent and other microbial series product.
schedule:
May 18, 2012 Professional Day for Discussion (Only free for exhibitors and online pre-registered visitors)
May 19, 2012 09:00 Opening Ceremony
May 18-20, 2012 09:00 to 17:00 Exhibition Show
May 20th, 2012 12:00~21:00 Dismantling Exhibition Center Address: No. 300 Jiangdong Middle Road, Nanjing (East Gate) No. 5, Bailong West Street, Nanjing, China
Beijing Huaxia Kangyuan Technology Co., Ltd. Booth No.: Dynamic Protection Exhibition Hall E Hall EF81

China Animal Husbandry Exhibition has been approved by relevant departments of the Ministry of Agriculture and has received strong support from the Ministry of Commerce, the Animal Husbandry Division of the Ministry of Agriculture, and the Ministry of Agriculture's Veterinary Bureau. The China Animal Husbandry Association is scheduled to be held at the Nanjing International Expo Center from May 18 to May 20, 2012. The Tenth (2012) China Animal Husbandry Exhibition was held. This exhibition will be based on the past nine (China, Hefei, Qingdao, Dalian, Ningbo, Xi'an, Chengdu, Beijing, Qingdao and other places) successfully held on the basis of the nine Chinese animal husbandry exhibition experience, based on innovation, practical The "China Animal Husbandry Exhibition" including brand exhibitions such as "Brand Livestock Products Fair" and "Biomass Energy Exhibition" will be held well. We will continue to enrich the content of the "China Livestock Week" series of forums, conferences, and technical seminars.
At the same time, Inner Mongolia Sefilia Agricultural Science and Technology Development Co., Ltd. is a loyal cooperative partner of Gemba Cognac Fermentation Bed. Saifiya will participate in this exhibition as a sponsor. It will gather again with Ginba Fertilizer Fermentation Bed to explore the fermentation thoroughly. Bed culture technology issues. Jinbao dry-type fermentation bed with deodorization and environmental protection, energy saving, saving water, saving labor, disease resistance and promote long effect, simple and convenient operation, thin padding, duck goose litter is only 40 cm thick, pigs are only It takes 50 centimeters, do not add water in the litter, add nutrient solution, etc., only one dose one, namely: goldfish fermentation bed fermentation agent and litter, do not have to pile up fermentation in advance, life up to 3 to 5 years or more long.
Beijing Huaxia Kangyuan Science & Technology Co., Ltd. participated in this exhibition. It can not only learn from Jiangsu's advanced experience in the development of animal husbandry industry, but also can directly promote livestock and poultry products to consumers in economically developed regions, and share technological products - dry-sauce fermentation bed culture. Bring the prospects. This year's show featured "a lot of on-site purchases and more on-site contracting!" to give back new and old customers and look forward to meeting you at the 10th China Animal Husbandry Exhibition! For details, please contact: Beijing Huaxia Kangyuan Technology Co., Ltd. Telephone Toll Free Hotline: (Beijing Huaxia Kangyuan Technology Co., Ltd. Booth No: Hall E EF81)

Recommended reading:
Jinbao Fermentation Bed Debuts at the 6th Duck and Goose Industry Conference
Http://?id=286&classid=1
Inner Mongolia Safiia Fermentation Bed Duck
Http://?id=213
Oxygen Flow control regulators and conserving devices are pressure reducing devices designed to regulate or lower oxygen pressure from a cylinder to levels that can be safely used by the patient. A Regulator simply regulates the (free) flow from an oxygen cylinder. A Conserving Device is an entirely different kind of device that delivers a "pulse" of oxygen as the patient inhales (on demand).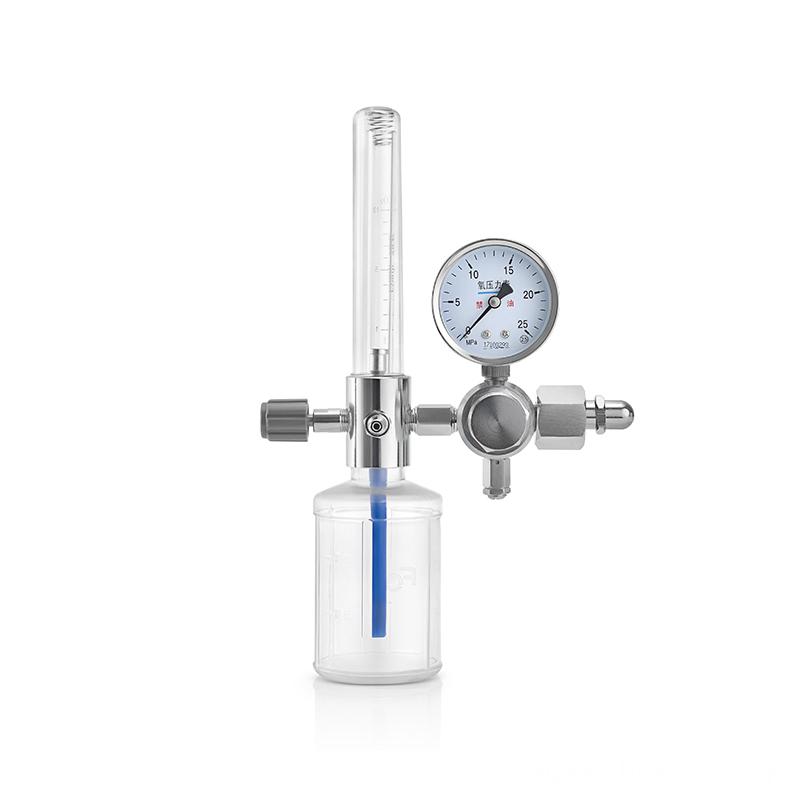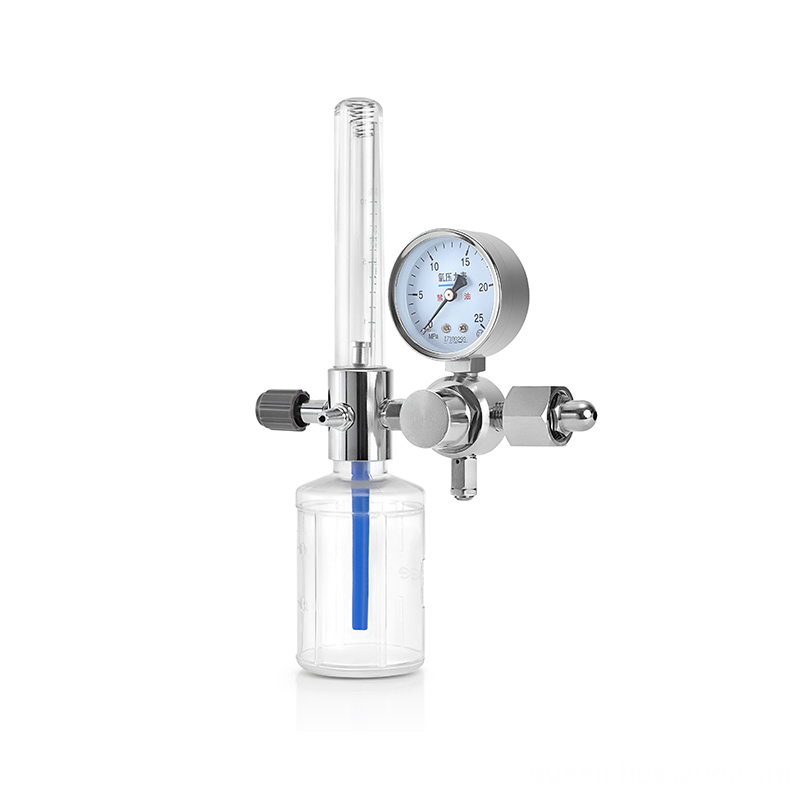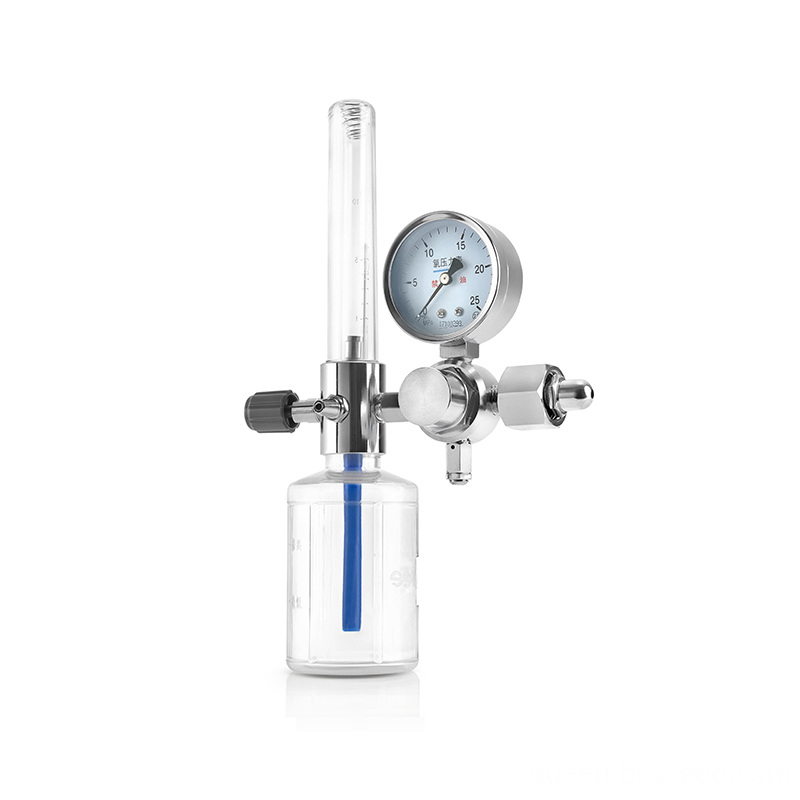 Oxygen Regulator, Oxygen Tanks, Oxygen Tank Regulators,Oxygen Regulators
Ningbo Queen Electronic Science Technology Co., Ltd , https://www.queenmeds.com