Summer rape cultivation techniques
The rapeseed is a cool and cool crop, entering the period from June to July, when the temperature is high and the temperature is very hot. To improve the production of summer rapeseed, we must grasp the following points.
Shade and temperature reduction Use old plastic film and shade nets to cool the shade. It is best to produce it in greenhouses or small and medium sized sheds so that the existing shacks can be used to cover the shading material.
Rotation is best practiced for more than three years of rotation, not with cruciferous vegetables, continuous cropping, the former can be wheat, melons, beans and solanaceous vegetables.
Select heat-resistant species to choose heat-resistant, fast-growing rape varieties, such as Arima, Nanjing dwarf yellow, small green and other varieties.
The sun seeds are sown before seeding for 2 to 3 days, which can kill germs on the seed surface and increase the seed germination rate. Before sowing rapeseed, after dissolving 100 grams of salt per 1000 grams of water, pour 500-700 grams of rape into salt water, stir, remove impurities, sclerotia, empty grains, etc., wash with water and sow.
The sorghum cultivation uses 1500-2000 kg of farmyard manure per acre, plowing into a 20 to 30 cm deep plowing layer, so that the soil fertilizer is fully mixed and can be sown. Change the commonly used oyster to sorghum, that is, on the basis of the original rake, a 30-cm-wide, 20-cm-depth drainage ditch should be built between the rake and rake so that the drought can be poured and the rake can be discharged.
Live disease prevention and cultivation using live broadcast methods, to avoid rooting caused by virus seedlings when transplanted.
Fertilizer watering seedlings, according to the seedlings topdressing 1 to 2 times to raise the seedlings, rape seedlings grow robustly. Watering the canola in the summer is done early in the morning to cool down.
After emergence of seedlings, the seedlings have gone to the dense seedlings; when they grow to 1 to 2 true leaves, they go to seedlings; when 3 to 4 leaves are seedlings, they need to stay weak and stay strong.
The main diseases of disease prevention rapeseed are downy mildew, black spot and anthracnose. Prevention of downy mildew. It can be sprayed with 75% chlorothalonil wettable powder 600 times or 72.2% clomazone wettable powder 600 times. Prevention of black spot. In the early stage of the disease, 50% carbendazim WP can be sprayed and controlled by 500 times. Prevention of anthrax. In the early stage of onset, 70% thiophanate-methyl WP can be used 500 to 600 times or 80% of anthraquinone omeprazole WP 800 times.
The major insect pests for pest control are aphids, cabbage caterpillars, diamondback moths, and leaf miners. Control locusts. It can be used 25% ikashi 1000 times or 50% banyan fog 2000 times or 20% speed kill ding 2500 times or 2.5% helium 1800 times spray. Control cabbage Pieris, Plutella xylostella. Can be sprayed with 2.5% dish Hi 1000 ~ 1500 times liquid or vegetable pests sweep light 1000 ~ 1500 times liquid. Prevention of leaf miners. It can be carried out before the larvae become second instar or when most of the insects have a length of 20 mm or less. In the morning or in the evening, 1.8% of Insecticide EC 2500x, or 40% CWCC 1500x is sprayed on the commonly occurring plots.
Manual Delivery Table
1. Import hydraulic system
2. Memory sponge mattress
3. Electric Longitudinal displacement ≥350mm
4. Tabletop is X-ray available
5. Optional Carbon fiber bed panel
This Manual Delivery Table is widely used in operating rooms of hospital and clinics. It is suitable for surgery operations on body part
like purposes head, neck, chest and abdominal cavity, perineum and extremities for surgery, obstetrics and gynecology, ENT, orthopedics
and other surgical operations.
The Manual Delivery Table can be flexibly adjusted by the foot pedal pump and manual hand wheels. Adjustments include waist bridge lift,
head board folding up and down, Backboard folding up and down, leg board folding down, tabletop lean left and right, tabletop lead forward
and backward .
Material of the whole structure is made of 304 stainless steel.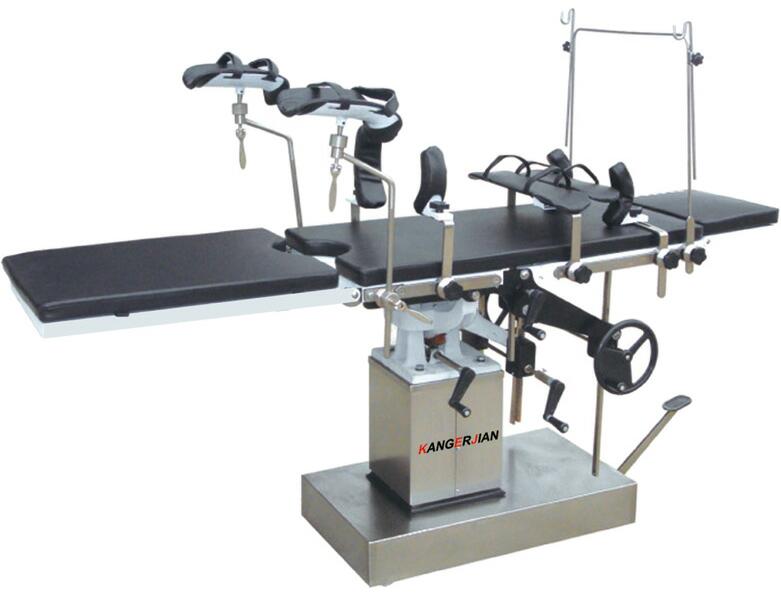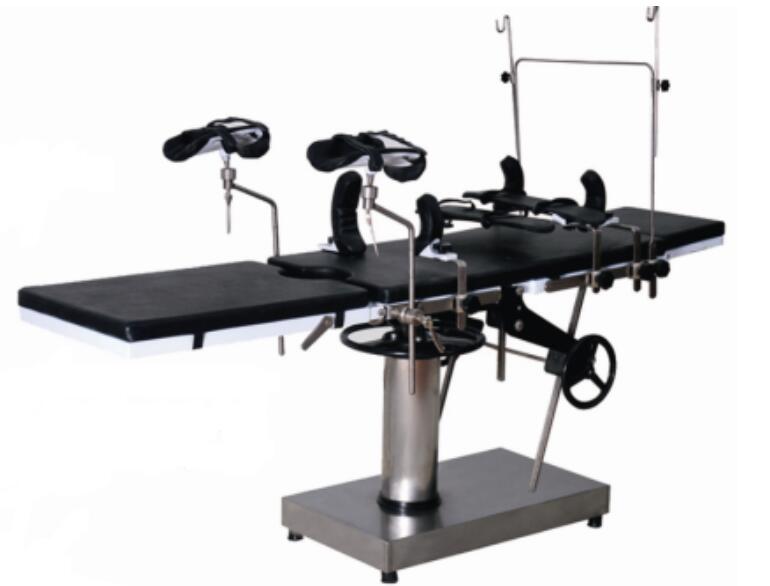 Certificates:
Certificates of CE, ISO9001, ISO13485, CFDA are approved.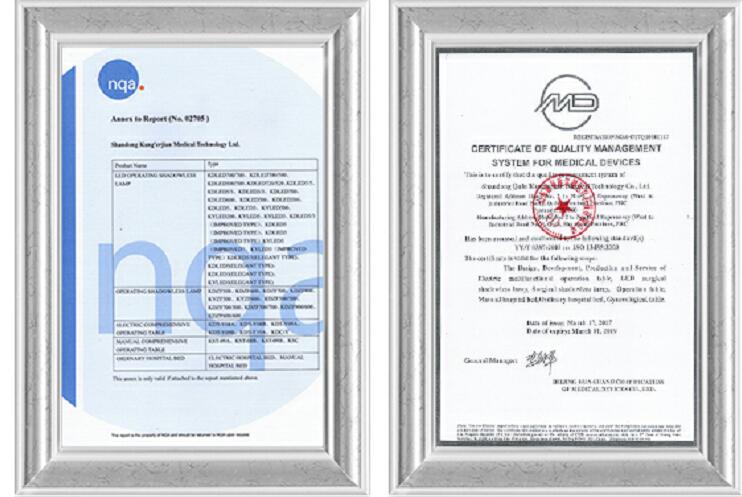 Our company


Shangdong province is the main machinery production base in China.
KANGERJIAN Medical Technology Co., Ltd. is a group of senior lighting design expert and machinery manufacturing expert company with 20years experience and factory locating in the east city--the hometown of confucius--Qufu in Shandong province, China.
The Company has passed the ISO:9001:2008 quality system certification, ISO13485:2003 quality system certification, CE certification and CFDA certification, so that the enterprise management standards and product quality is relatively connected to expand the international market for enterprises to lay the foundation.
Our main products: Operation Theatre Lights , Halogen Operating Light , LED Operating Light , Double Dome Operating Lamp , Single Dome Operating Light , Surgical Table , Medical Electric Operating Table, Electric Hydraulic Operating Table, Obstetric Delivery Table , Gynecology Examination Tables, Economical Gynecology Table , Electrical Gynecological Table, Operating Theatre Pendants , medical hanging tower, ICU tower crane in ICU room, LED Viewbox etc. medical equipment.
The quality of casting by me, the market led by me! Excellent from professional, KANGERJIAN people lead the new trend of medical equipment.
KANGERJIAN Team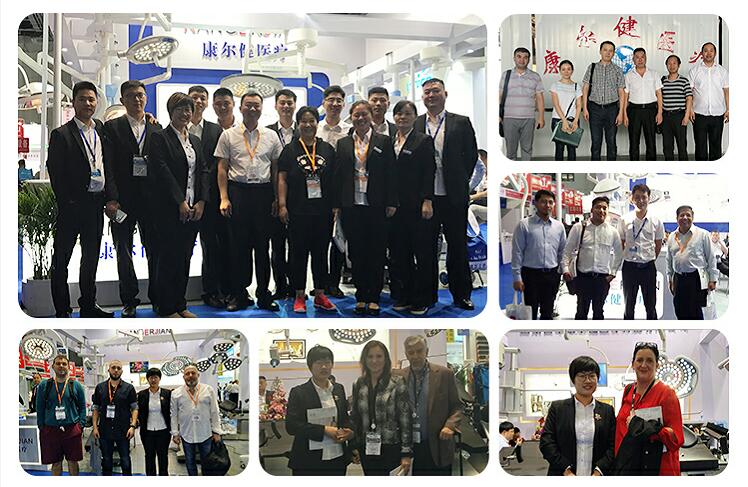 Package:
Inner Package---Dust-proof plastic film+ qualified shockproof foam
Outer Package---Thick Plywood case for over sea delivery
We support ODM of the package if there's special demands from clients
Shippment:
Sea shipping, Air transportation, Expresses like DHL, UPS FEDEX, TNT etc. Our forwarder give good price support.
Clients also can choose their own forwarder.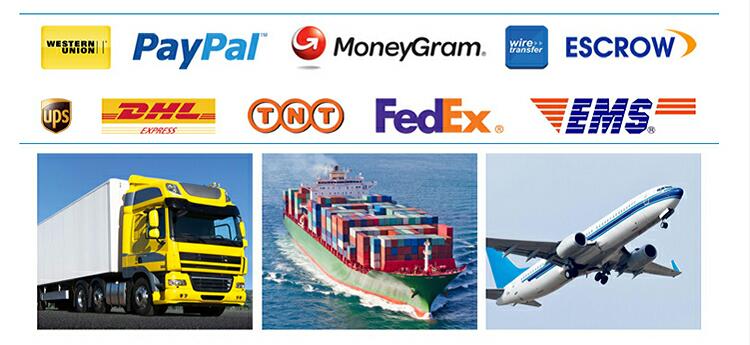 Manual Delivery Table
Manual Delivery Table,Obstetric Delivery Bed,Manual Gynaecology Delivery Table,Manual Multifunction Delivery Table
Shandong Kang'erjian Medical Technology Ltd. , https://www.operatingtable.nl